Royal LePage Shelter Foundation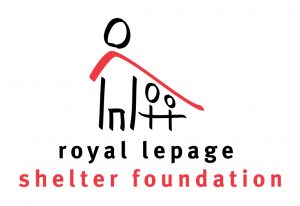 As we are committed to strengthening the communities where we live and work, Royal LePage is the only Canadian real estate company with its own charitable foundation. The Royal LePage Shelter Foundation is Canada's largest public foundation dedicated exclusively to funding women's shelters and violence prevention programs.
Every dollar raised goes directly to helping the more than 50,000 women and children who are served each year by the shelters and support programs we fund. Since 1998, the Shelter Foundation has raised $30 million.
On an annual basis, we support approximately 200 local women's shelters and 40-50 violence prevention programs through our national partnerships. Royal LePage agents donate a portion of their commissions to the Shelter Foundation and Royal LePage offices across Canada organize local fundraising events. Our brokers, agents and staff also volunteer and provide tangible gifts (e.g. clothing, toys, gift cards) to benefit the women and children staying in their local shelters.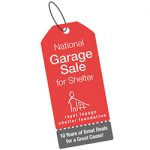 February 09, 2018
The milestone 10th Annual National Garage Sale for Shelter takes place on Saturday, May 12, 2018. We invite your office to participate in this Ca…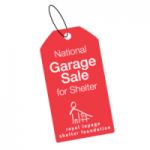 May 8, 2017
Donate, shop and help spread the word about Canada's largest one-day charity garage sale
Find all Garage Sale for Shelter locations and eve…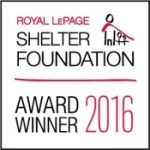 October 31, 2016
Shelter Award Nominations Now Open
It's time to put forward the names of deserving candidates!
Consider those who have made an outstanding contribution in 2016 to a local shelter…