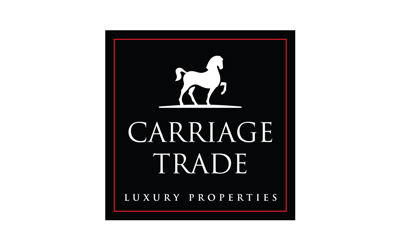 Carriage Trade Criteria
Only Royal LePage's finest properties qualify for the Carriage Trade luxury property marketing program. Criteria are designed to preserve the distinguished nature of the luxury property market and reinforce the exclusivity of the Carriage Trade brand for you and your clients.
To qualify for Carriage Trade, your listing must meet the following criteria:
Price

 – The freehold, condo and recreational property listing price is:

no less than 

four times the average residential sale price

 as determined by your local real estate board in the following four major markets: Metro Vancouver, Calgary, Greater Toronto and Greater Montreal. A separate category has been created to facilitate price-qualification based on the local condo/townhome average price, versus the average price across all other property types.
no less than 

three times the average residential sale price

 as determined by your local real estate board in all other markets

Location

 – The property is situated in a distinctive, prestigious, sought-after neighbourhood or on prized acreage or land
Distinction

 – The property possesses one or more distinguishing characteristics
Carriage Distinguishing characteristics can include:
Property
Situated on coveted land, in a luxurious building, or a sprawling acreage

It may have breath-taking views or inspired landscaping

Desirable waterfront or mountain location

Exclusive privacy or limited access
History
There is a historical designation or significance associated with the residence
Amenities
Automation technology or other features that provide unique ownership advantages such as a library, horse stables, an elaborate home gym, home theatre, wine cellar, an observatory, etc.
Design
The architecture and the interior design are luxurious or otherwise desirable

A noteworthy architect designed the home

Special materials or strategies were employed in the home's construction
Is your listing an exception?
Properties that do not meet the criteria above, but are believed to be an exception, may still qualify. Email property details to carriagetrade@royallepage.ca. You will receive a response within 48 hours.
Questions?
Contact Customer Care at 1.877.757.4545 or help@royallepage.ca.