Logos and Sign Riders
As a Shelter Foundation supporter, you may wish to use our special "Proud Supporter" logo in your marketing materials, on your website and in listing presentations. It's a great way to show your existing and prospective clients how you're giving back to the local community.
If your office is organizing a fundraising event in support of the Shelter Foundation, you can use the foundation's logo in your marketing materials. Please ensure you submit your design to shelterfoundation@royallepage.ca for approval prior to posting or printing these materials. No unauthorized use of the Royal LePage Shelter Foundation logo is permitted.
Shelter Foundation Top Donor Logo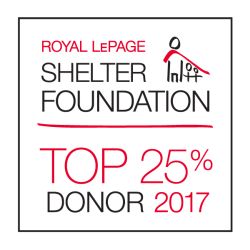 Shelter Foundation Donor Logo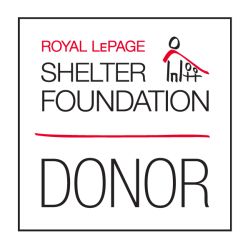 Sign Riders
Sign riders are a great way to show that you are a Royal LePage Shelter Foundation supporter! Please complete and return the Sign Rider Request Form and within 3 business days we will email you a .jpeg of the image(s) of your choice for printing at your cost.