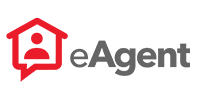 The e-Agent designation is designed to help you create a strong digital marketing strategy relevant to your unique real estate business. This self-directed online learning program is proprietary to Royal LePage and is offered to you at no additional cost.
e-Agent designation benefits
Earning your e-Agent designation requires a thorough understanding of the individual components that create a robust online presence to help you:
Develop a strategic approach in applying digital tactics to your marketing mix in order to generate new business.
Differentiate yourself and inspire confidence in prospects by using the e-Agent logo in your marketing materials.
Leverage digital tools to build your online presence, expand your sphere of influence and optimize repeat and referral business.
Please note, the e-Agent designation is distinct from the Social Marketer designation although it is suggested learning in e-Agent training. Social Marketer provides knowledge exclusively on social media tools and strategies to build your business.
Completing your e-Agent training
Complete the individual mandatory training modules by clicking the links in the first column below.  Next, pass the associated quizzes in each module and then send the required proof demonstrating your new skills.
Prior Learning
Prior to completing the eAgent Designation it is necessary that you have a good understanding of:
Modules
Access the training modules that make up eAgent:
Suggested Learning
To have a more well-rounded knowledge of online marketing tools, we suggest you review the following sections:
Earning Your Designation
Once your training is complete, please send the following to learningservices@royallepage.ca to confirm your new abilities in practice:
A link to your Single Property Website.

A screen capture of your Drip Marketing Campaign set-up showing that you have added contacts and launched your campaign, OR screen capture showing that you are utilizing CRM software to manage your leads.

A screenshot of the lead capture form on your website.
Questions?
For more information, please contact Learning Services at learningservices@royallepage.ca or 416-510-5831.