Maximize your reach with Royal LePage Commercial
Royal LePage Commercial is one of the most respected brands in commercial real estate in Canada. With an unparalleled referral network of over 18,000 REALTORS®, and comprehensive real estate solutions for both commercial and residential services, you will capitalize on extending your reach with a personal referral network of Royal LePage REALTORS® nationwide.
Royal LePage Commercial entrepreneurs transact in all commercial disciplines, and are not limited or constrained by silos or restriction of trade in any of the asset classes that make up Canada's diverse commercial landscape.
Our four underlying principles form the foundation of success for our practitioners: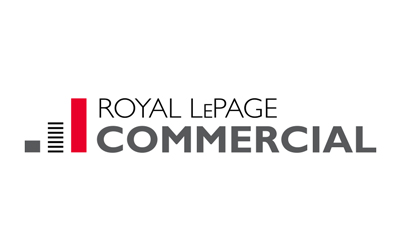 A refreshed Royal LePage Commercial Brand
Royal LePage's commercial practice is poised for growth. With a new logo and refreshed brand, take advantage of professionally-designed marketing materials that will set you apart from the competition. These initiatives are designed to help you succeed in your day-to-day business and help the brand grow nationally. Visit Marketing Resources to explore the new brand assets, marketing materials and signage templates.
Professional Development
We offer a variety of resources to help hone your skills and adapt to an increasingly dynamic industry:
Online training
Financial analysis software
Webinars and seminars
Industry accreditation
One-to-one mentoring
 Visit the Training Centre for more information.
Data, Data, Data
Royal LePage Commercial has developed a very lucrative partnership with Altus Group to provide data platforms for state-of-the-art industry data and analyses including:
RealNet Module: Investment sales since 1996, including detailed market reports
Altus InSite Module: Space availability and key metrics in industrial and office leasing
New Home Development Module: all new high rise and low rise developments, including building and suite details, floor plans, amenities, sold and remaining inventory, $/SF
On-demand webinars and exclusive live webinars: Competently capitalize on all the features and benefits of these evolving platforms to increase your knowledge and enrich your personal value proposition.
For more information, visit  Preferred Suppliers and the Training Centre.
Technology
Use G Suite by Google, and you can work from anywhere in the world and stay connected. A fully integrated suite of secure, cloud-native collaboration and productivity apps powered by Google's AI, G Suite includes Gmail, Drive, Calendar, Docs, Sheets, Meet and more. Royal LePage is always evaluating the latest in technology from AI to API solutions. Our proprietary websites combined garner over 41 million visitors/year.
For a complete list of our Royal LePage Commercial REALTORS®, view the full directory .
For more information, contact: